FASHIONABLE AFRICAN DRESSES with details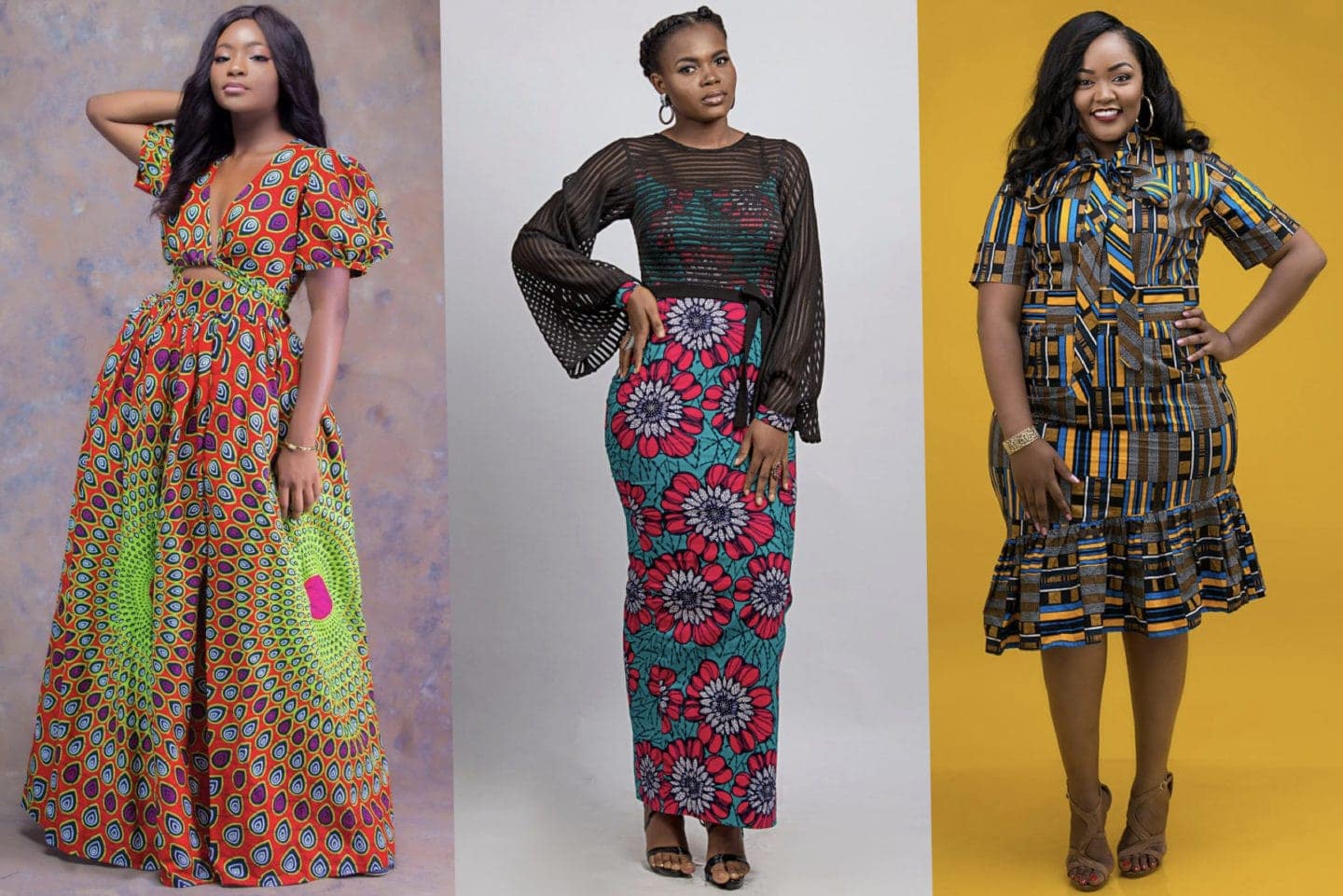 29. BELL SLEEVE MAXI DRESS BY FABULOUS ANKARA
Become the center of attention in this stylish African print dress with a free ankara headwrap. Conservative with a dash of oh-la-la all around. This layout of this print, the cutout detail on the shoulder, and the flounce sleeve is the climax of this outfit. Just irresistible!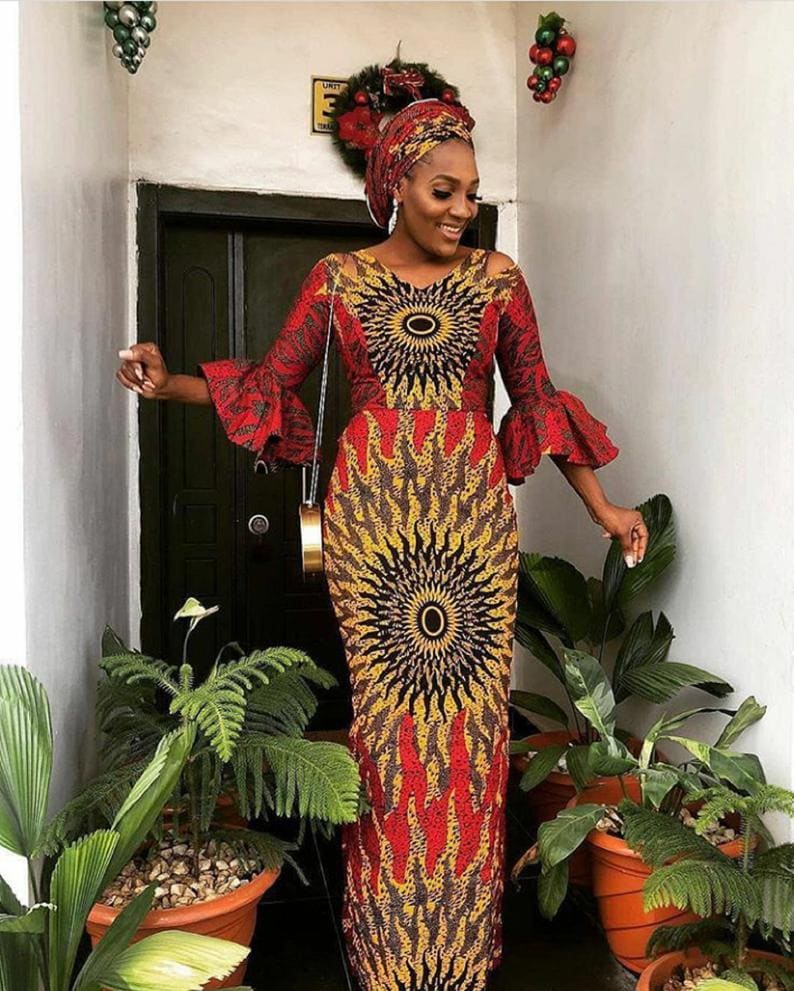 PROM MAXI DRESS BY BESPOKE BY GLORY
You will live in this African prom dress all day as you steal the spotlight! From the contrasting color block bustier to the elegantly layered mermaid hem with a short train.
Fashionable African dresses like this gown will leave the audience speechless as they gaze in awe of this dress. Oh! It's made exactly to your requests too 😀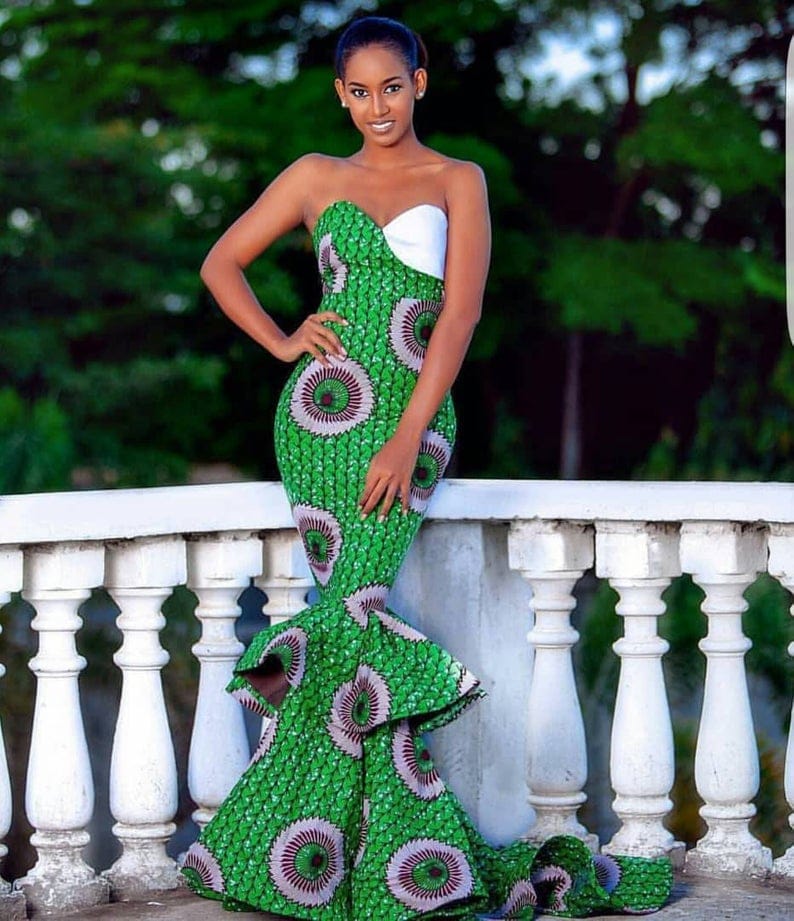 BOSA WRAP DRESS BY HABBY ROSE
Dress to impress in this stunner from Habby Rose. The brilliantly constructed sleeves give that je ne sais quoi to your ensemble. This dress is the perfect blend between mainstream influences on traditional African print attires. And just the perfect addition of vintage glamor to a modern-day dress.
BOHEMIAN MAXI DRESS BY KAHAARI
You want an African print dress that gives that summer sun, fun-loving, girl-on-the-beach vibes with a blend of a pop of colors and still looking effortlessly simple and pretty, then you have to try this bohemian maxi dress.
Fashion doesn't have to be too much, simple is the new glow. From the revealing neckline, well-lined dress, and lightweight feel, its a fun dress to have.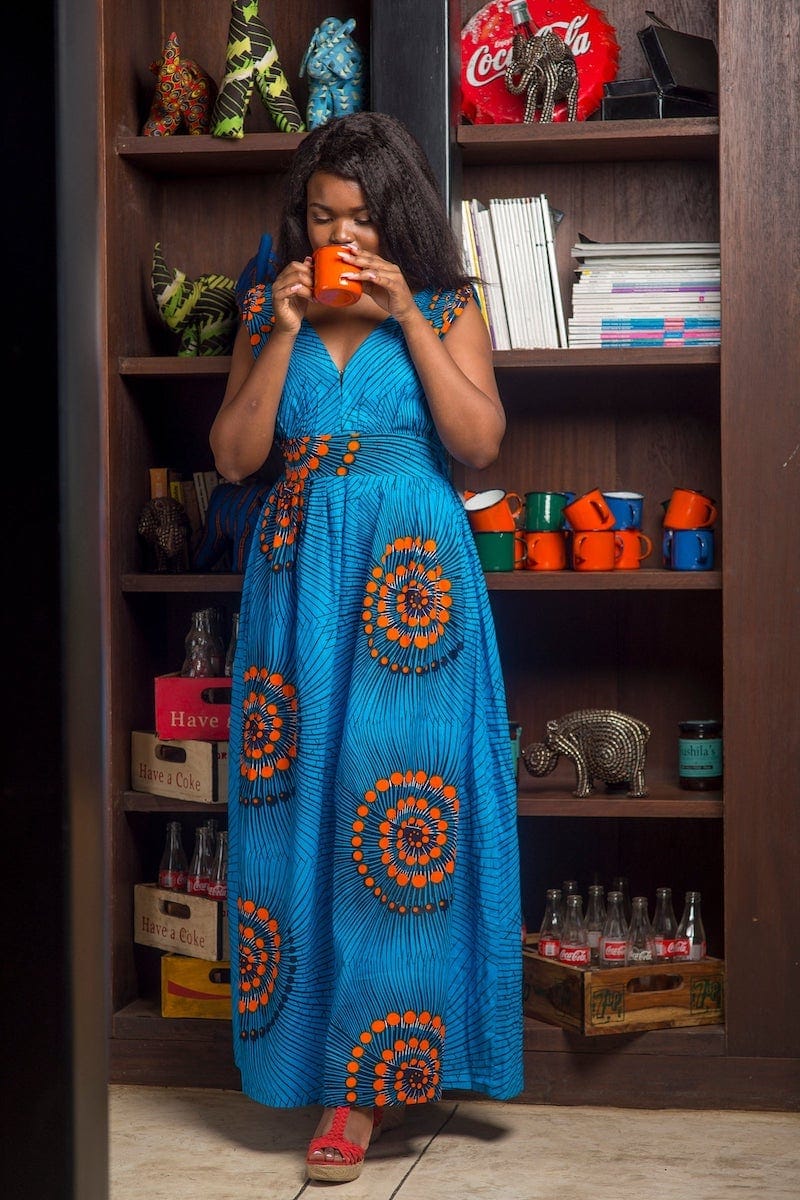 COCO AFRICAN PRINT MIDI DRESS BY HOUSE OF SARAH
As much I love African print designs, I love African prints that can fit all body types and still show that feminine modern-day woman power. This well-lined, lightweight African dress with side pockets screams regal and powerful.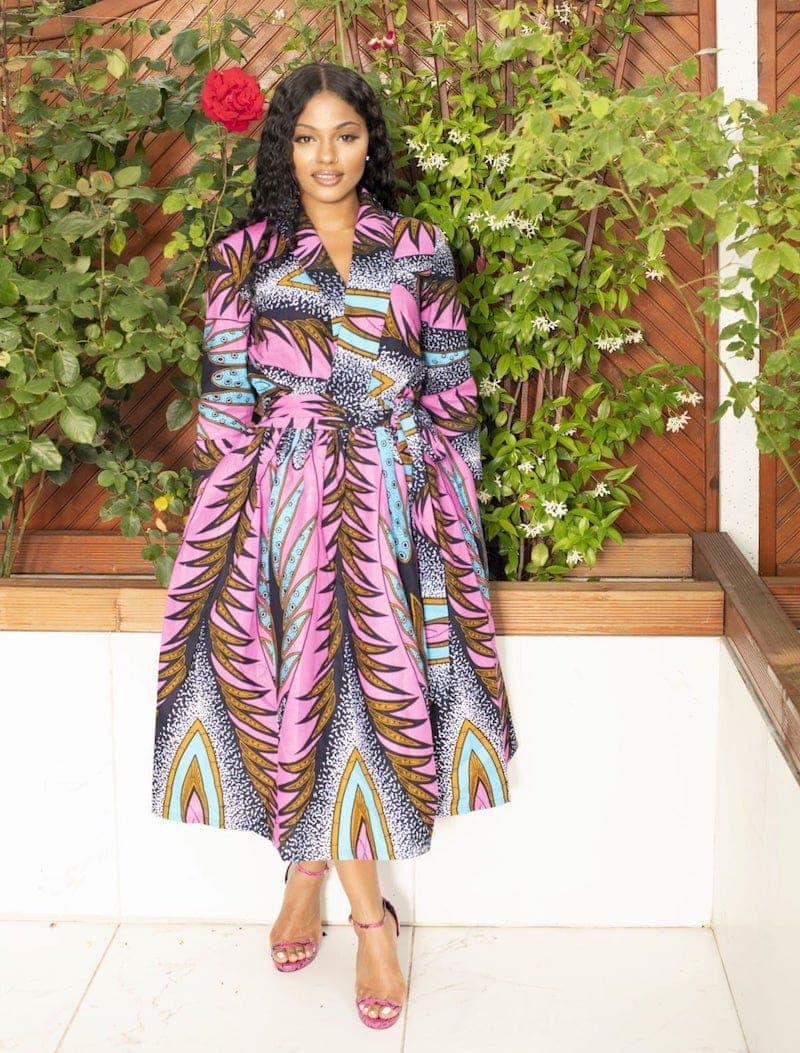 THE KIKI MAXI DRESS BY HABBY STITCHES
Feel over the moon in this vibrant Ankara maxi dress. Maxi dresses are always in style year after year so why not switch things up a little by rocking this African print dress? Super-versatile for work, weddings and special occasions, and a casual outing with friends.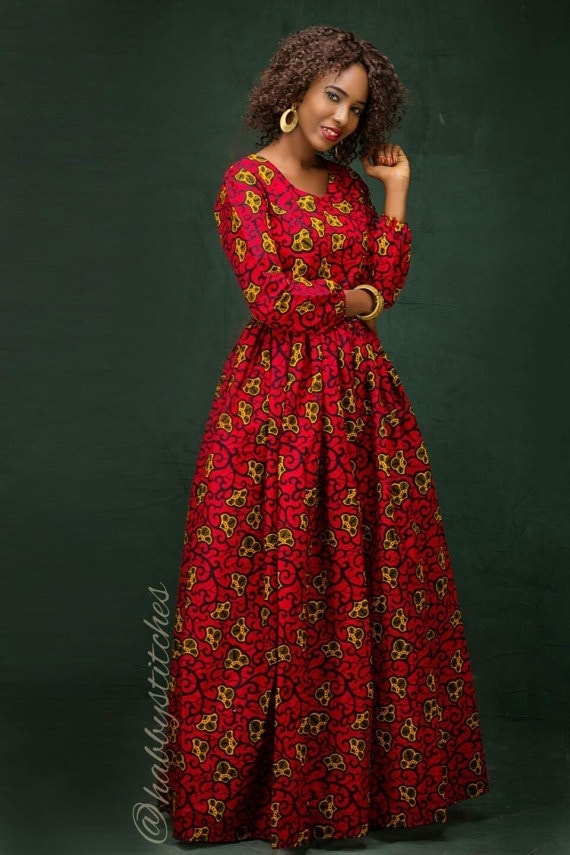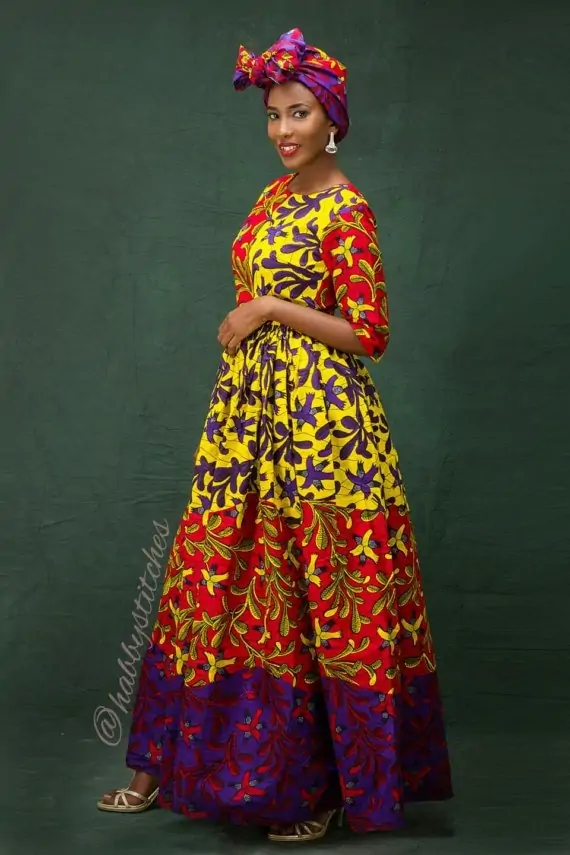 ONE AFRICAN PRINT JUMPSUIT BY FUTURE
Jumpsuits have always been a fave for women, especially at red carpet shows and events. So imagine rocking an African print jumpsuit at a red carpet event, you will definitely be the belle of the balls on that occasion. This beautifully mixed colorful, two sides pocket, waist belted, long sleeve African print jumpsuit will put the word bold in fashion.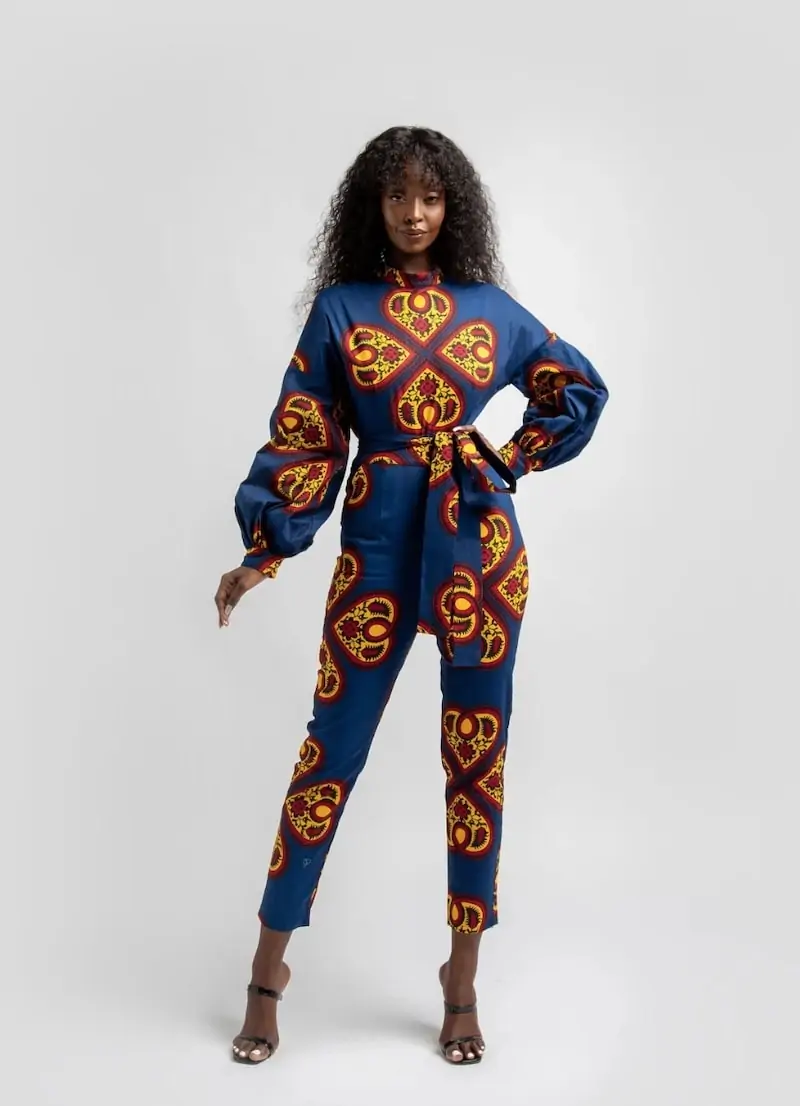 DAZZLING PATCHWORK DRESS BY WITH FLARE
I've always wanted a phenomenal African print dress and finally got it! I have and love this dress (p.s that's me in the photo). This dress is everything and then some.
All about giving some cold shoulder in this one-shoulder reversible dress. Patchwork on one side and contrasting African wax on the other. Who doesn't love getting two for the price of one?