African Wear Styles for Men: What's Trending
African Wear Styles for Men: What's Trending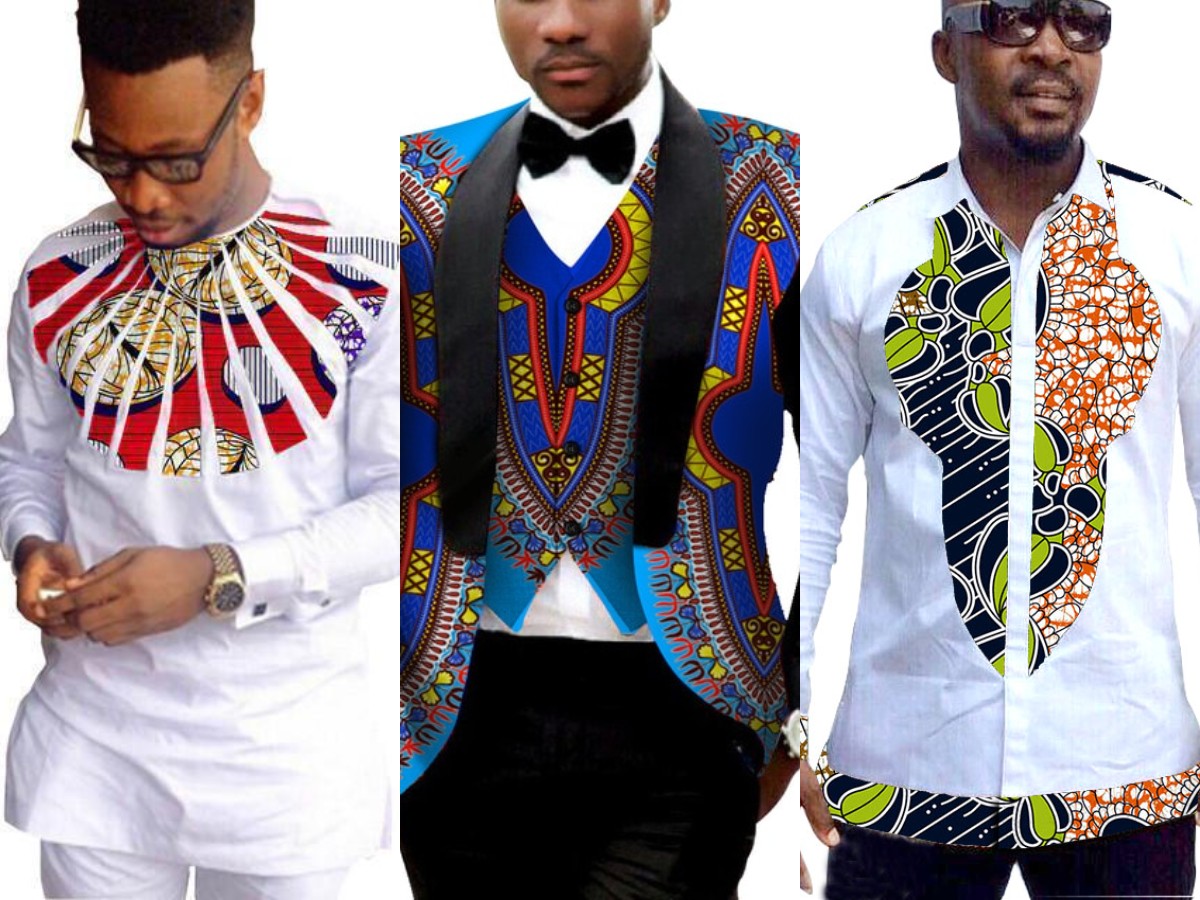 African Wear Styles has lots of creative expressions for men's fashion.
African fashion for men is a stylish, brilliant mix of European cuts and African fabrics.
From jackets to pants and shorts,
to neckties and cuff links, the options are varied.
In no particular order, here is a list of African fashion for men and what's trending this 2018

African Wear Styles
Africans are passionate about fashion.
Their clothing items draw inspiration from the diverse cultures across the continent and the political environment.
Senator Wear
It is a stylish wear that is popularly worn by the Igbos and Niger Deltans in West Africa and is a modern version of the traditional men's attire made from Isi Agu (Tiger head) print design.
It is usually made with a plain "suit" material and embellished with embroidery and other designs.
Which can either be long or short-sleeved and is versatile enough to be worn with shoes, sandal,s or slides.
Men's African Attire Latest Trends
Traditional African men's clothing styles are being improved to become more appealing to the younger generation.
From African shirt styles to jackets and other clothing items, African menswear is turning heads on the continent and beyond.
The Kente
Originally from Ghana, the Kente is a traditional fabric that is colorful and bright with every color bearing a symbolic meaning.
There are even semi-formal jackets and blazers made from this fabric which means a lot not just to Ghanaians, but to Africa as a whole.
If you are into African clothes for guys, the new Kente designs will definitely be among the best African wear styles for men in 2018.

Agbada
Agbada is a Yoruba word for robe.
It is a wide-flowing robe popular in West Africa, particularly in the Western part of Nigeria.
Unlike the conservative , Agbada is elaborate and eye-catching.
Agbada is a three-piece ensemble that consists of ankle-length trousers known as Sokoto, a long-sleeved shirt, and a wide open sleeveless gown with elaborate embroidery.
Modern versions of Agbada are more fitted, with short-sleeved shirts and stylish embroidery and designs on the open stitched sleeveless gowns.
Agbada is a statement piece for traditional weddings and ceremonies.