AFRICAN PRINT ANKARA JACKETS with details
AFRICAN PRINT ANKARA JACKETS with details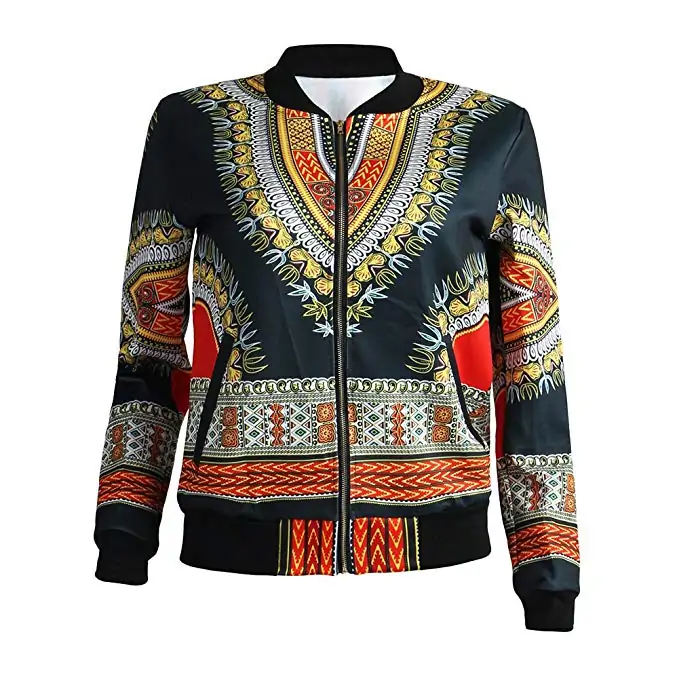 VARSITY ANKARA JACKET BY BORIAH CLOTHIERS
Put your best foot forward in this handcrafted African print bomber. It's no surprise that this is a best seller from this amazing designer. The great thing about this jacket is that it can be worn by both men and women and is available in plus size.
The semi-fitted waist draws emphasizes on your best angles keeping you looking sharp. Made from locally sourced 100% genuine African wax print.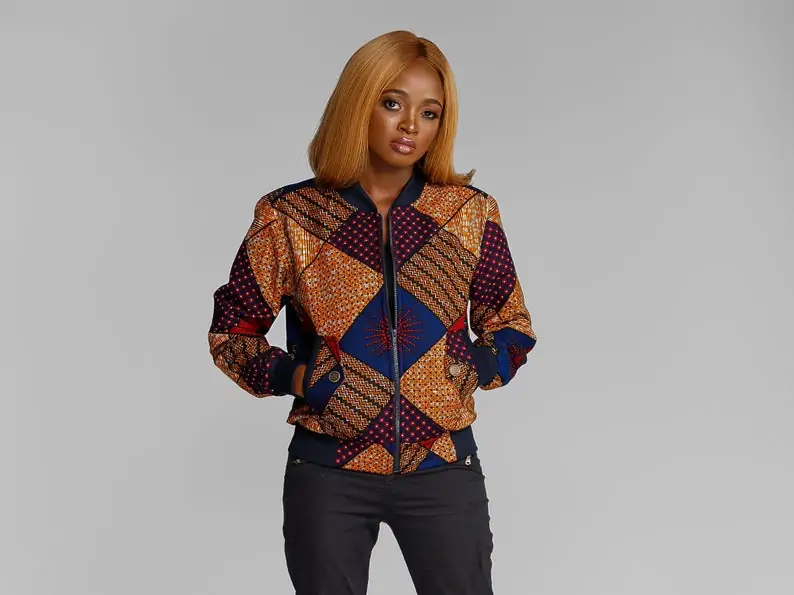 QUISTT BLAZER JACKET BY QUISTT
I love African print and much more so when it is used to make a versatile outfit. This blazer jacket will keep you warm plus the statement hem accentuates the waist like no man's business.
One can't help but appreciate the versatility of the African print and Ankara and its continued acceptance and application in modern-day fashion. This pink ankara fabric paired with black crepe creates a classy yet simple ankara jacket for any occasion.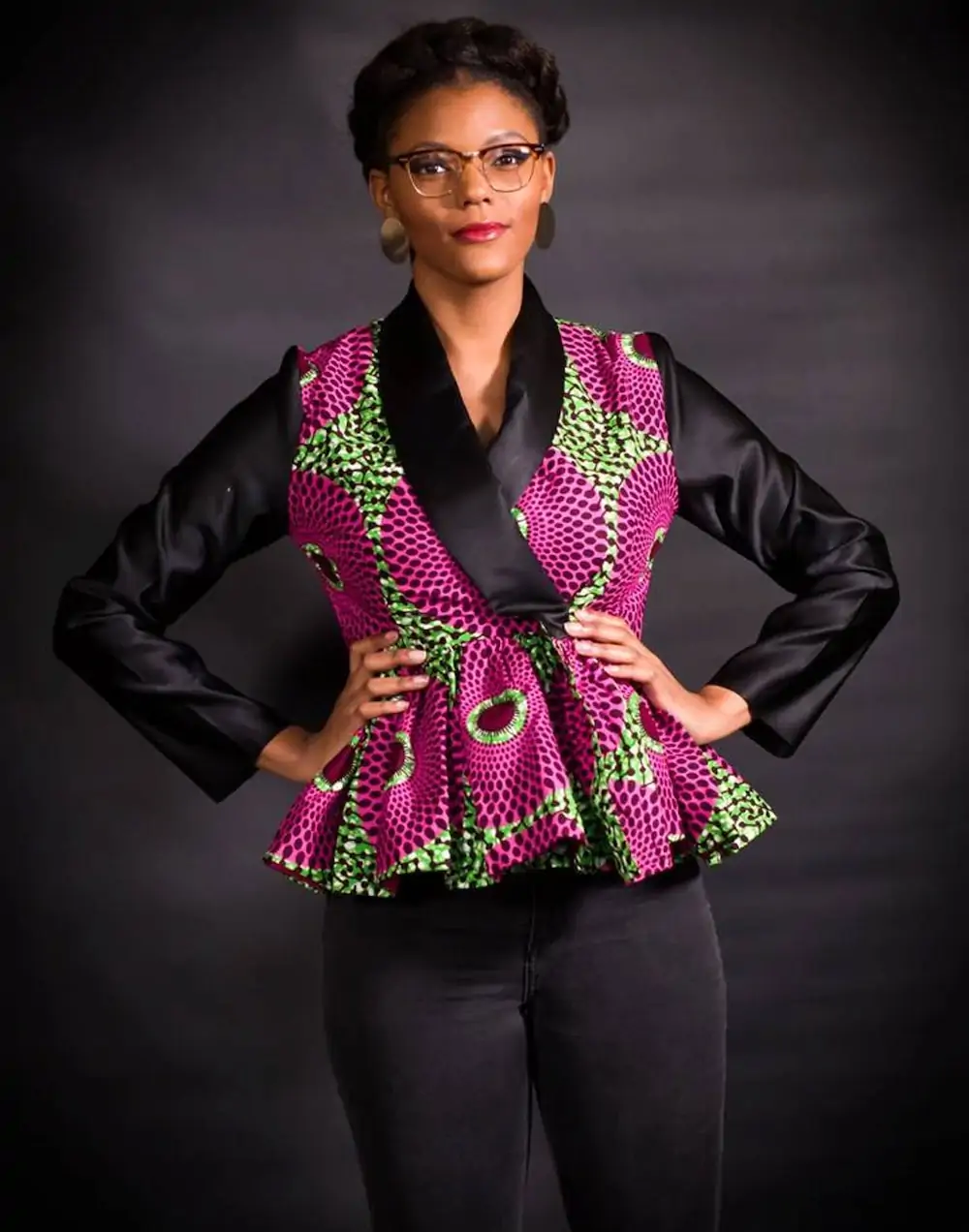 ANKARA VELVET KIMONO BY IRONY OF ASHI
Irony of Ashi is coming through with this stunning African print kimono jacket that doubles as a wrap jacket. This top is loose-fitted and I bet, super comfortable. The trendy velvet fabric totally puts a spin on traditional ankara jackets.
The unique color combinations and sleeve style will get folks asking you where you got it from. And the fitted bodice and belt will give you Shakira curves!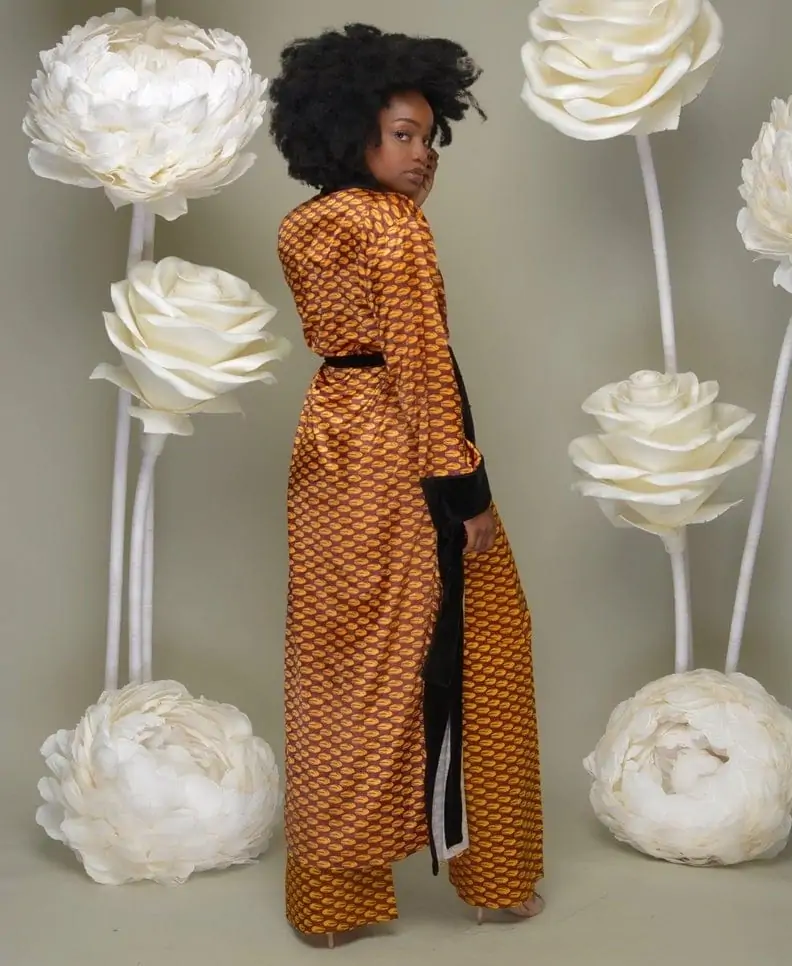 ANKARA UNISEX BOMBER BY GITAS PORTAL
Big, slightly puffy sleeves and zippered closure make this beauty rank high on my list of stylish Ankara jackets. The brown tone of the bomber jacket adds to its versatility with your wardrobe and occasion wear.
This bomber is perfect as part of your everyday street style looks for an ethnic splash. As with many of the ankara jackets in this roundup, this bomber comes with two side pockets for your convenience.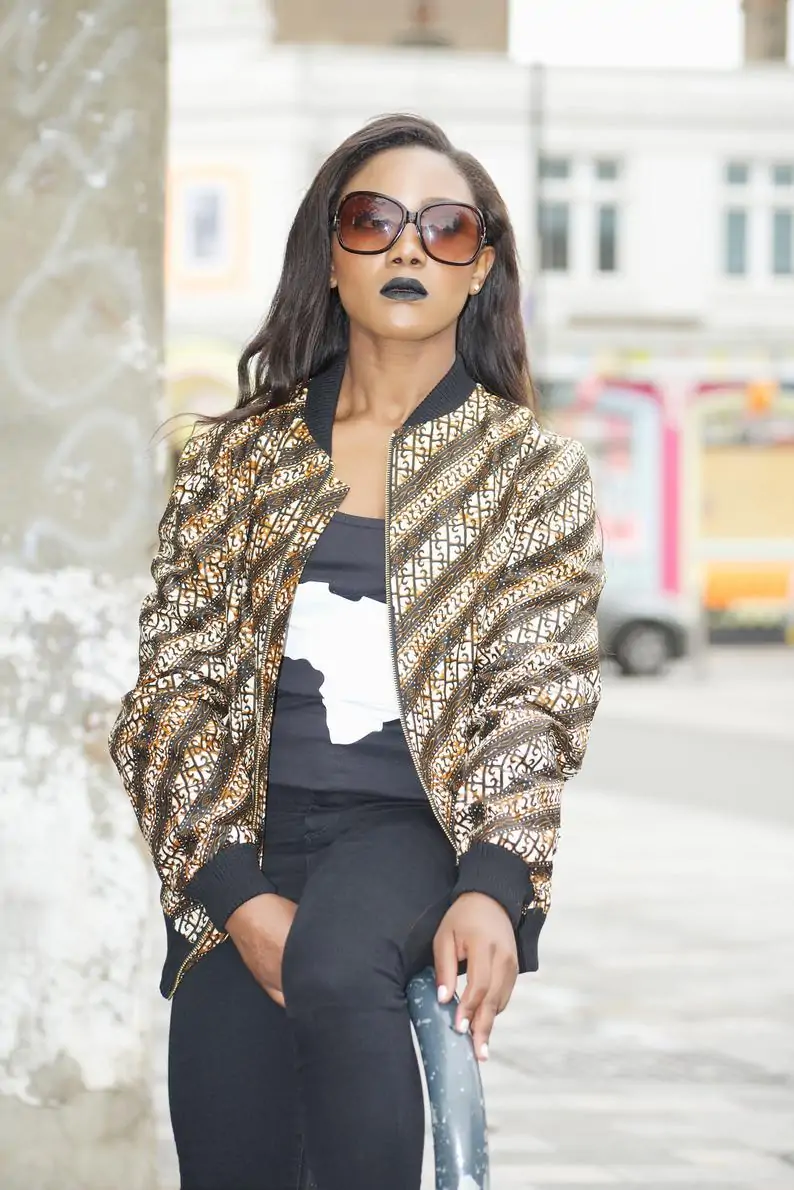 DASHIKI AFRICAN PRINT SET BY L'AVIYE
Ending this list of the best ankara jackets this season with this pantsuit by L'Aviye because why not? If you want to be the focus of attention, you need this blazer and pants in your life.
The coordinating wrap around ankara jacket and pants were made for you. And for a genuine wax print two-piece set, it's quite affordable too.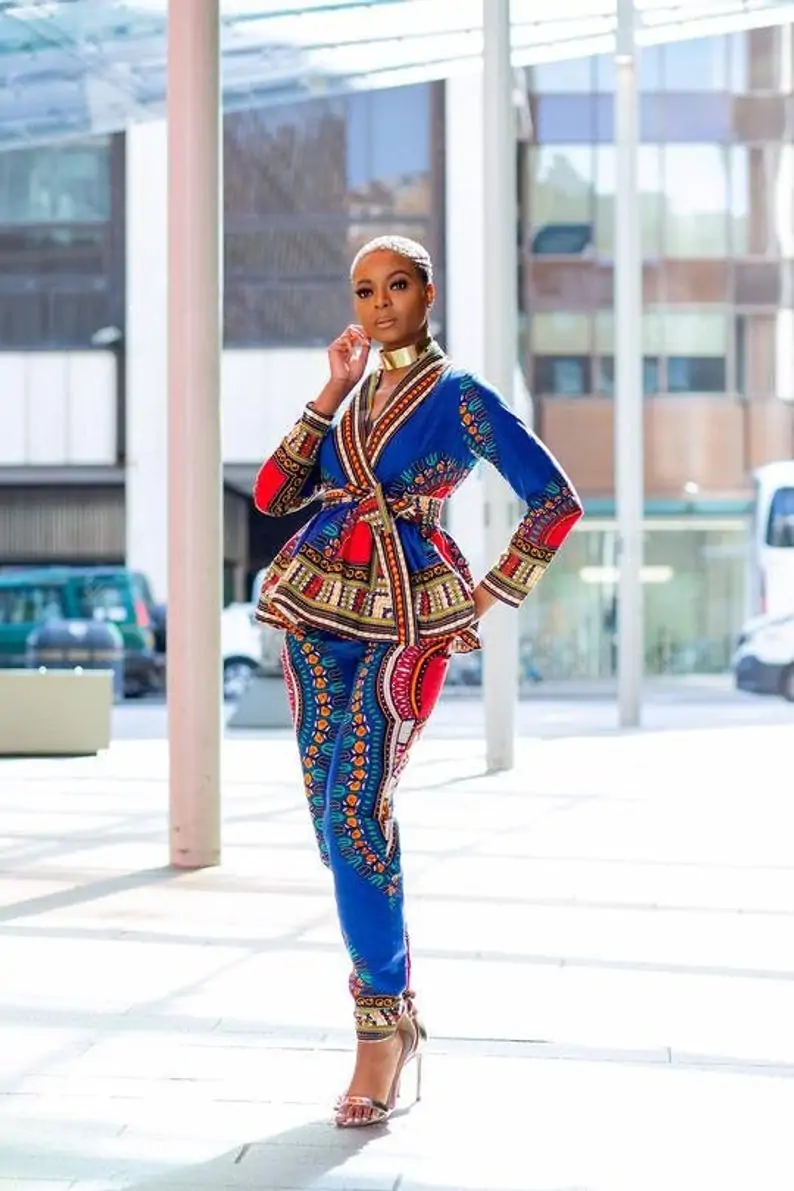 CASUAL AFRICAN PRINT JACKET BY JOSEPH COSTUME
Mais oui! Upgrade a boring outfit with this amazing wax print jacket. This dashiki bomber features a ribbed collar and side pockets with the classic varsity cuffs and waistband for the perfect fit.
Makes great pairing for sporting events, vacation, night out and as a light layer over tanks and t-shirts. Size up if you get this bomber!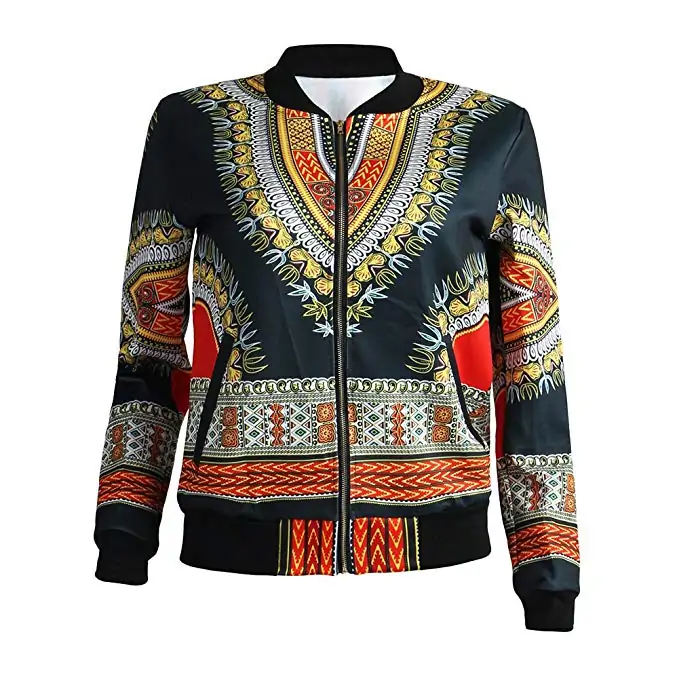 AFRICAN PRINT WRAP JACKET BY BORIAH CLOTHIERS
I can't stress enough how excited I am to see ankara jackets and African print clothes making headlines. You also can't go wrong with this stunning jacket. I've spotted a few copycats online.
If you want the real deal, Boriah Clothiers is where it's at! This wrap jacket is perfect for work and formal events with a skirt or trouser pants. Or pair with jeans for a smart-casual outfit.