African Couples Kitenge dresses , Don't miss!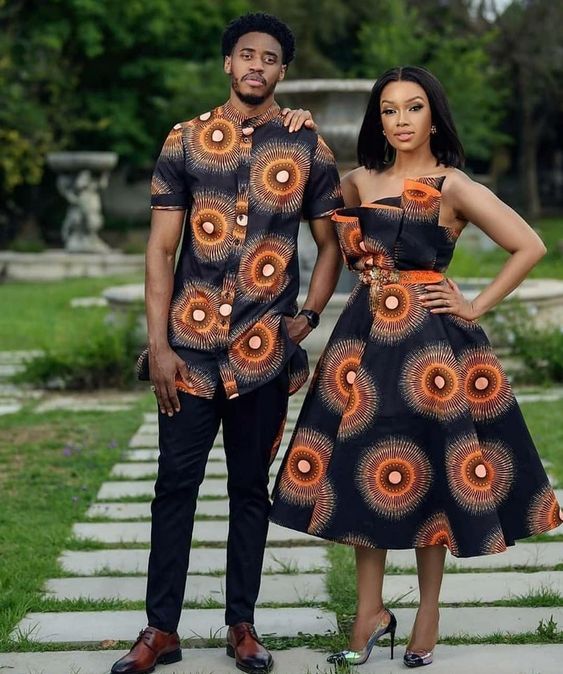 The African couple wear collection, just like any other wear, has had a wide spectrum of styles. Men and women choose to rock clothes of a similar fabric and even go all the way to making a matching attire for their kids, should they be in the picture. African Couples Kitenge dresses  are the best choice.
It is beautiful to see the shared love and affection be publicly and tactfully displayed in their African Couples Kitenge dresses. Below is the African fashion wear for the couple all around Africa, incorporating the Ghanaian designs, Nigerian styles, and all the way to the Xhosa fashion.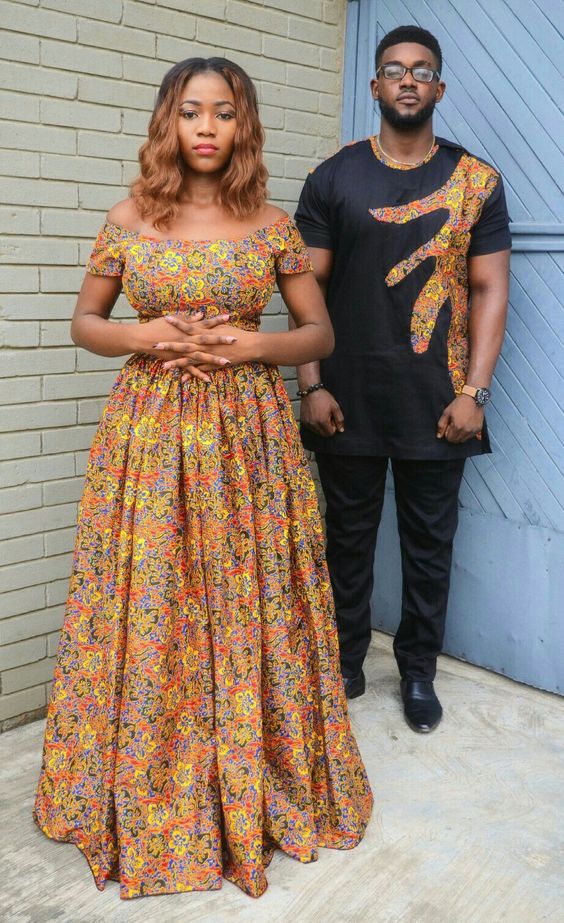 This style features a lady wearing a blue and white
African Kitenge dresses and the man is also wearing a matching full outfit with the same colors.
It is a design which suits any occasion held on a sunny day.
You and your partner can wear this design if you are going to any wedding or any other informal event.
It suits young couples who want to show off how much they love one another.
For any woman, this style is easy to accessorize as you might not need any necklace or bangles. You just need cute
black heels to complete the look.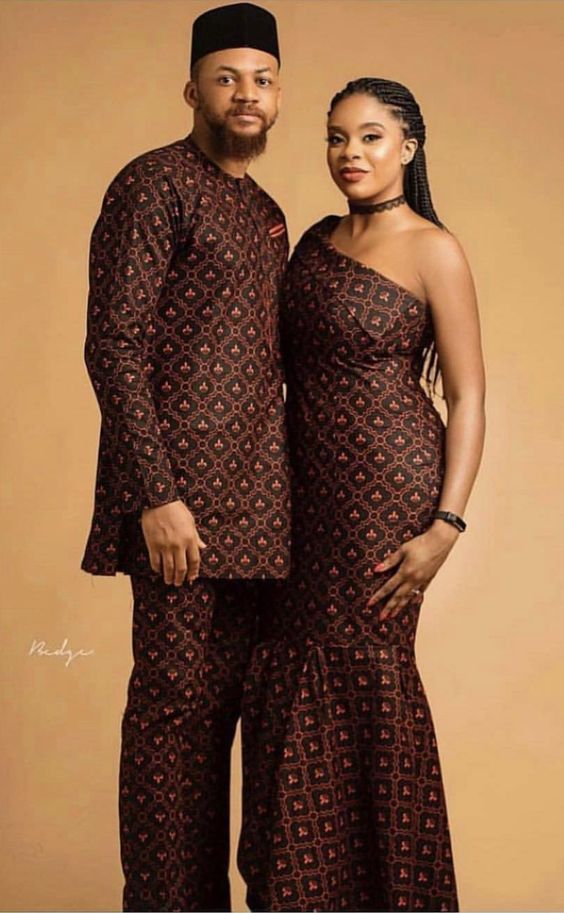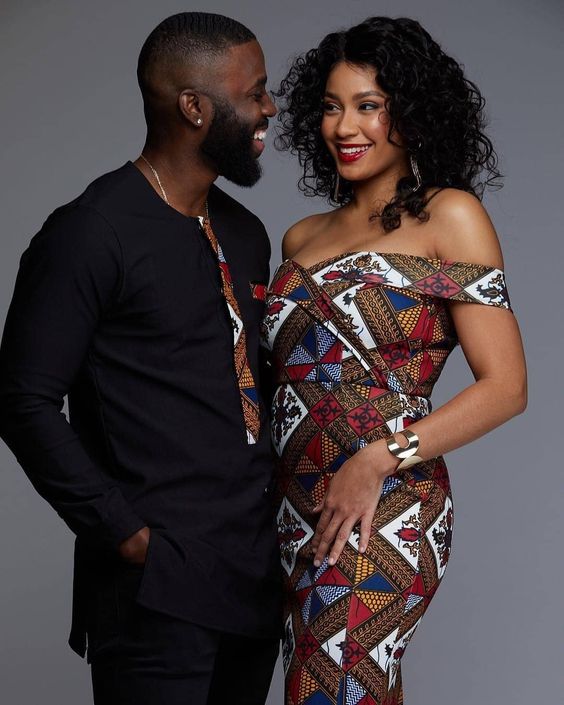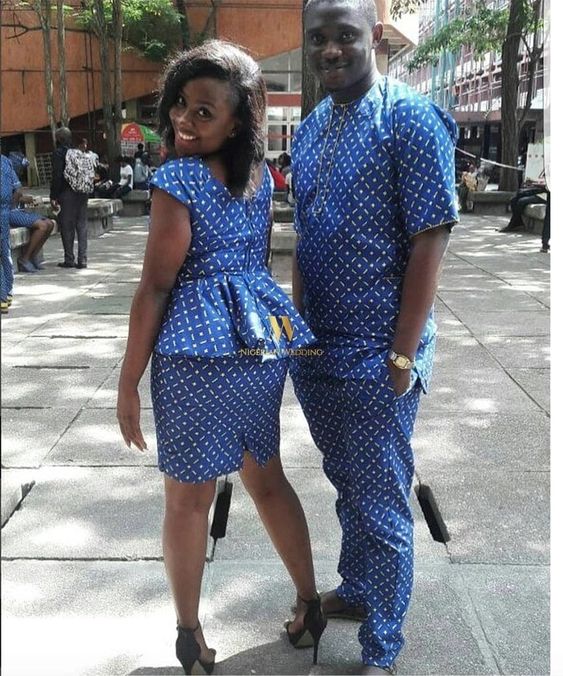 As the name suggests,
this design is inspired by the traditional attire worn by Ghanaians for their traditional wedding ceremony.
The woman is wearing a long off-shoulder green dress with African Kitenge and the man has a green robe of the same print tied to one shoulder.
This style suits couples attending a wedding or even those holding their own traditional wedding ceremony and want to impress their parents.
Couples Kitenge dresses
In this design, you can see that both the lady and the guy have white tops,
which are matching with the green African Kitenge dresses bottoms.
They have both gone for short bottoms which gives them a great look.
They complete the look with heels and loafers.
This design is ideal for that weekend which you have decided to
spend together as a couple either at the park or at a concert.
Some couples like having branded tops with him/hers written on the front of the tops.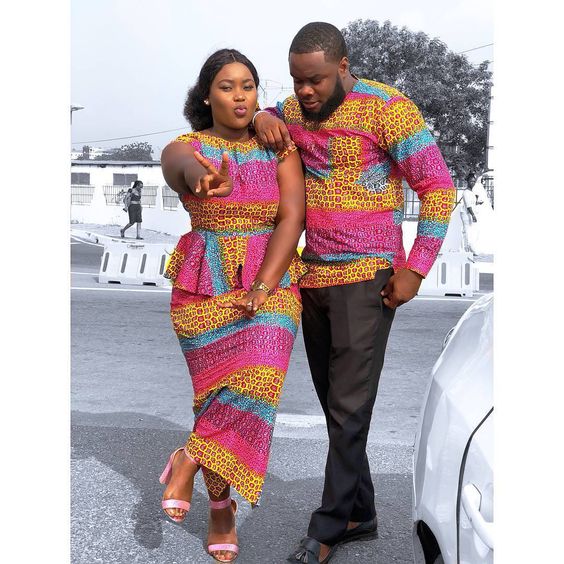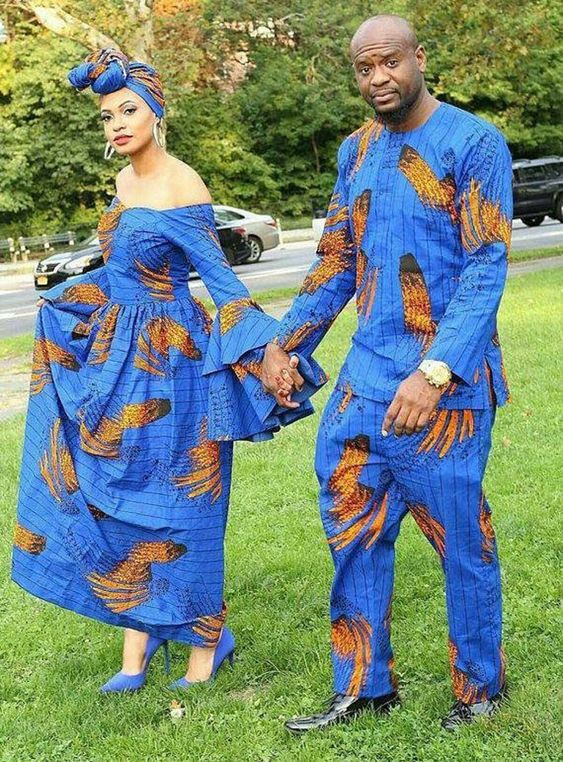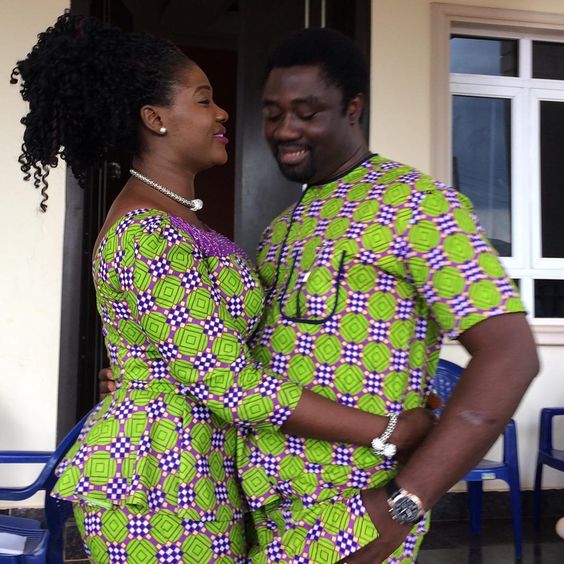 Couples Kitenge dresses
In the photo above, we see a lovely couple with a 3-piece Kitenge outfit.
The lady is wearing a headscarf that matches her Kitenge skirt. She has a black top.
The gentleman is wearing navy-blue pants and a shirt of a similar color.
He adds a scarf with a similar print to the lady's prints to complement her look.
This style is suitable for any event you will be going together as a couple.
It allows you to stand out from the other couples at the event.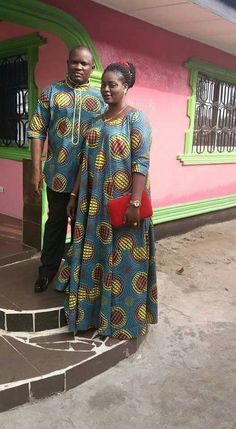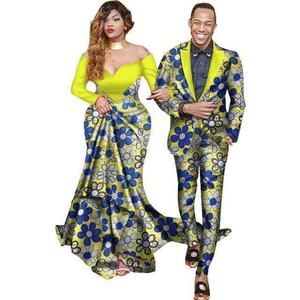 Readhttps://www.pinterest.com/sarajackson716/_saved/ More: