Nigerian Bridesmaid Dresses –Bridal Gold, Burgundy and Silver/Grey Train Styles
Nigerian Bridesmaid Dresses –Bridal Gold, Burgundy a
nd

Silver/Grey Train Styles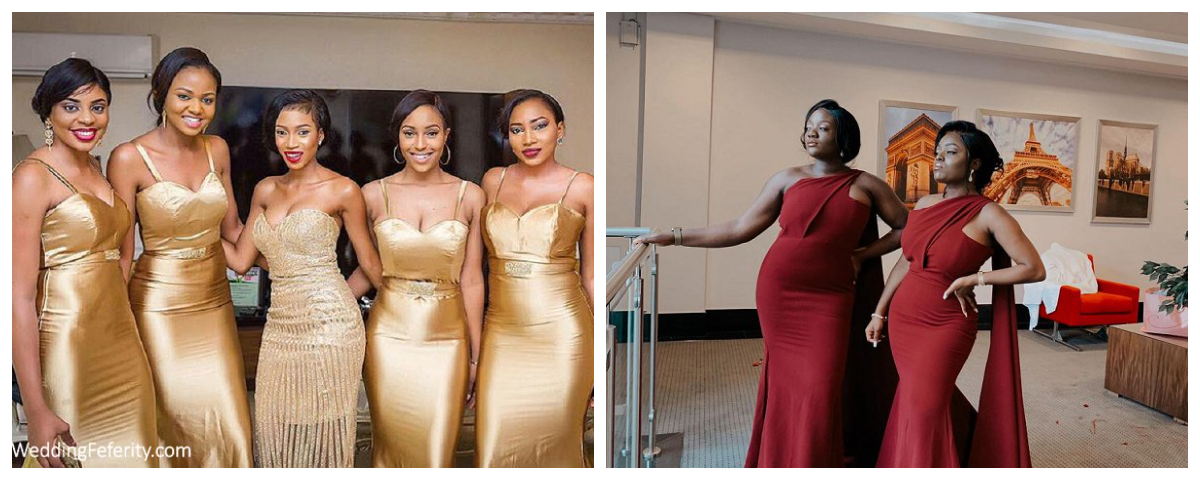 I am excited to introduce a new Nigerian Bridesmaid Dresses feature which is going to run monthly (July 2021 – December 2021). Every month, I will share a post focused on one specific colour. Upcoming colours include but are not limited to purple (plum, lilac and lavender), burgundy (maroon and wine), green (emerald and olive), blue (royal blue, navy blue and dusty blue), shades of pink (magenta, blush pink and peach), yellow (canary and mustard), brown, rose gold, gold, red, orange, black, white, ivory, nude and so much more. I will also share posts focused on specific styles such as jumpsuit bridal train style, Chief bridesmaid / Maid of Honour / best lady dresses and other latest styles.
Today, I am excited to share the latest bridal train styles for 2021 wedding inspiration, and some of the talented dress designers. I carefully curated over 50 images of elegant bridesmaid dresses in different colours and fabrics, made by Nigerian fashion designers. I also sneaked in 1 or 2 from non-Nigerian weddings that are worth sharing. With some of the photos, the link to the designer is shared, but not for all, but the post will be updated with the information once I receive it. All links to know vendors will be shared at the bottom of the page before the comments section.
GOLD BRIDESMAID DRESSES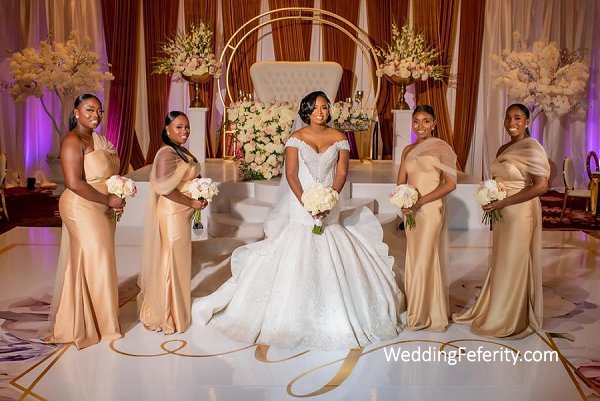 SILVER/GREY BRIDAL TRAIN DRESSES
BURGUNDY BRIDAL TRAIN DRESSES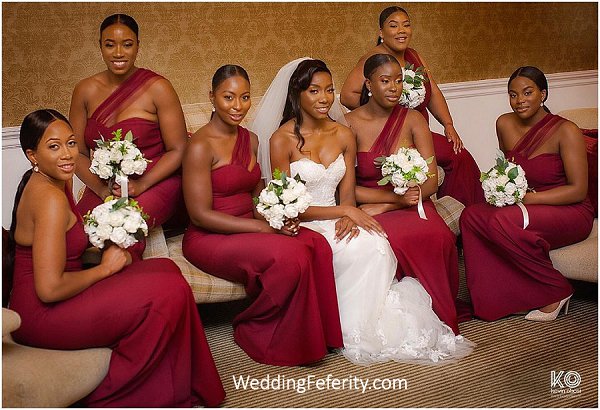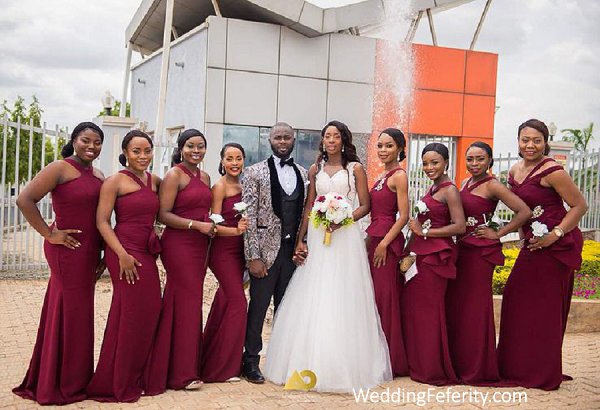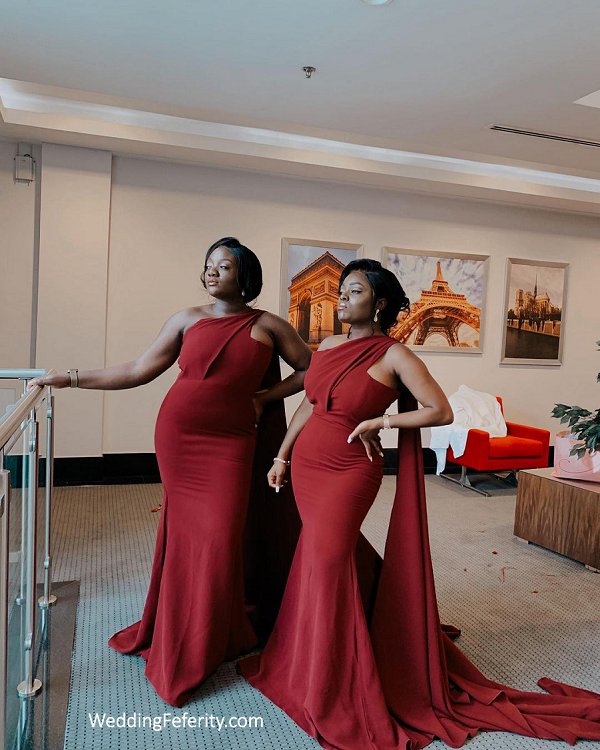 From chic and modest, to beaded and bold, here are 50+ Nigerian bridesmaid dresses you are bound to love! Let me know your favourite in the comment section below!
As you can see, Nigerian bridesmaid dresses in 2021 have come a very long way. Just a few years ago, many brides bought imported wedding dresses and bridesmaid dresses, but now, this is less common, especially bridesmaid dresses. Nigeria is beyond blessed to have talented fashion designers and access to tons of fabric and accessory options. The designers are not perfect, and some come with a side of stress (lol), but we can all agree that they are doing a fantastic job, compared to the economy they operate in.
Personally, I think what makes a great bridesmaid dress is a really good fit for your ladies, especially at the bust and waist area. In my opinion, comfort is important, but not as important as fit, because, as the age-old proverb goes, Beauty is Pain, aka if you want to slay, small suffering is sometimes necessary and will not kill anybody….lol
As mentioned earlier, this Nigerian Bridesmaid Dresses feature is going to be a monthly affair till December 2021. If you have a specific colour request, do let me know in the comment section below, and I will try to feature it earlier. In addition to different colours, I will also feature different styles such as off shoulder gowns, halter necks outfits, mismatched bridesmaid dresses, short bridal train styles for white weddings and so much more. The photos will be here in the bridal train dresses section.
So which of the styles or colours featured in today's post do you envision your favourite ladies in? Please share below!