Fashion In South Africa Should Cover The Whole Body: Opinion
Fashion In South Africa Should Cover The Whole Body: Opinion
Despite South Africas has long history with fashion, they should take a look at other cultures like Arab and Islam especially I know now the question is why Arab and Islamic rather than anything else? Now, you can read many reasons show to all the ideas.
First, we all admire the beauty of our dresses and styles, but why do these closes not cover the whole body? I think if we try to make the clothes loose and tall with sleeves. This will be more beautiful than our styles today. Look at the following pictures and think if we made like this from our Xhosa or shweshwe style. I think it will be a great design and also from our culture because we will do these styles like what we wear.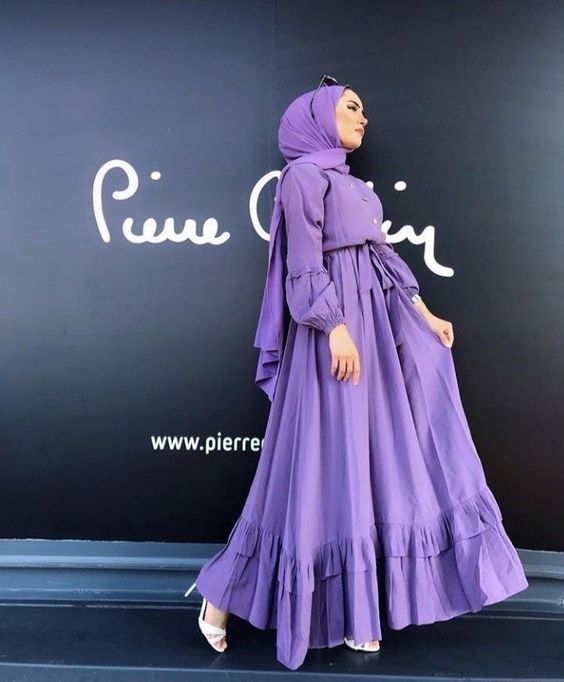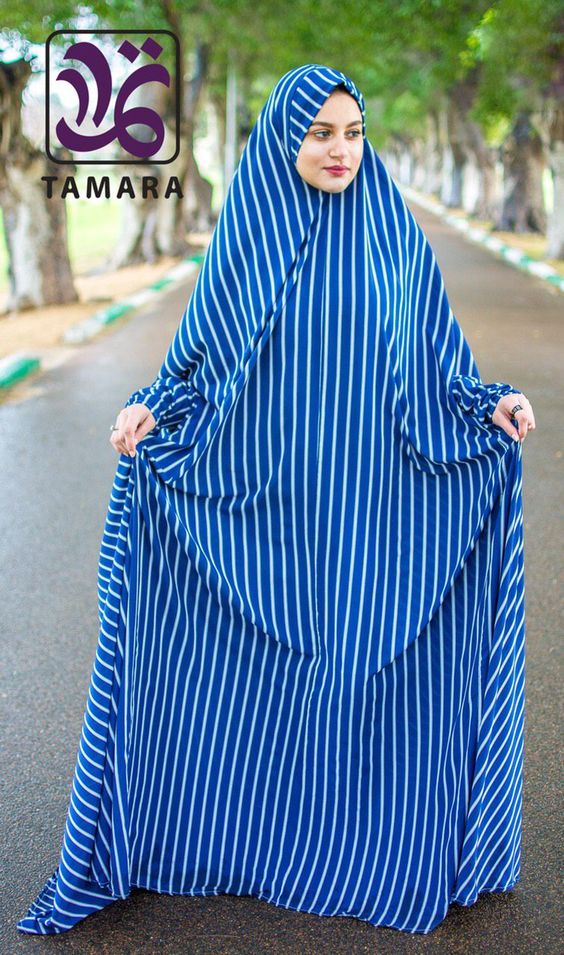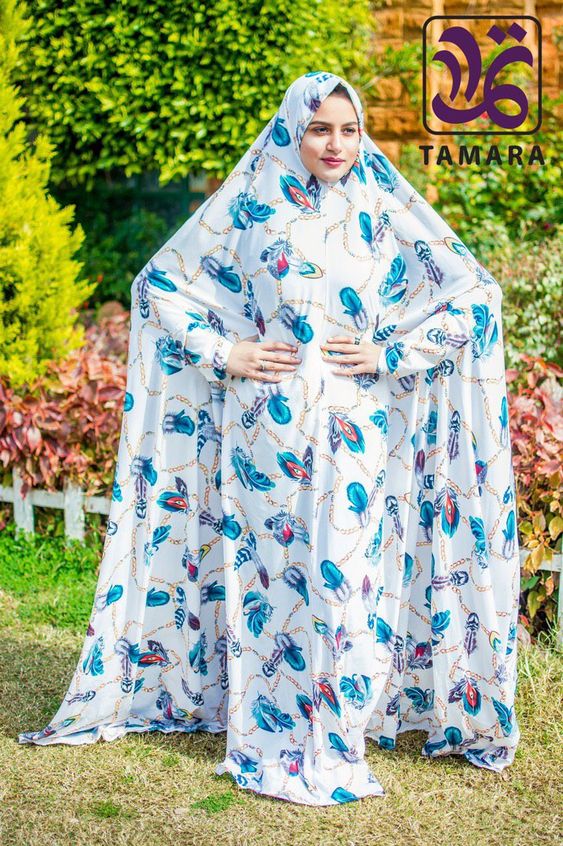 After seeing these styles. What do you think? If you wear clothes like that how do you look!
Also, what are the benefits of wearing clothes covering the whole body?
It's clear the first benefit is you protect your body from sunlight, dust, germs, microbes, scratches and any harmful things.
Another positive thing: it's not necessary to shave your body each time you go out because no one sees anything of your body.
And if you cover your hair also you no longer get a haircut or wear a wig.
Finally, I see to cover your body and hair will save your body and time also you look stunning.
some of you say how I look stunning by covering my whole body.
The answer is simply any human wants to know what is behind anything covered.it's human nature. So, If you cover your whole body you become like a precious thing that is put in a box every one sees you but no one knows your body details.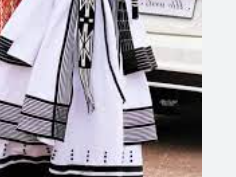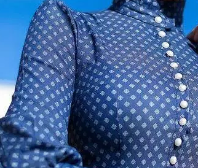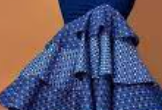 Another opinion :
Here in this essay, I will argue that South Africa no longer needs to look to the rest of the world for fashion inspiration. Also, they have a rich culture and historical background which is the main influence of our current fashion and they wear it proudly. The essay will be structured in the form of an argument that will present evidence for the above claim and also present a counterargument outlining objections to the main claim.
Imagine the feeling, while fashionistas are watching the runways of Paris, London or Milan to see what is happening in the fashion world, they also sit on the edge of their seats to see what Cape Town, South Africa is bringing to the stage! Priceless! Proud!
Adam Levin stated in his article "Fashion Revolution" that, "' If you …show more content…
Take a sneak peek into this essay!
In this essay, the author
Argues that South Africa no longer needs to look to the rest of the world for fashion inspiration. the essay will be structured in the form of an argument that will present evidence for the above claim and present a counterargument outlining objections.
Opines that fashionistas are watching the runways of Paris, London or Milan, but they also sit on the edge of their seats to see what cape town, south Africa is bringing to the stage.
Explains adam Levin's article "fashion revolution" that wrapping and layering is an African phenomenon and is evident in designers like Maya Prass, Amanda laird cherry, and clive rundle.
Explains that according to fin 24 African styles are being used internationally (2014). South Africa has also started its own sense of style.
Opines that south Africa's fashion world is influenced by its history, which overpowers the old European and American fashion ideas.
Explains that cape town and Johannesburg ranked 27th and 37th respectively as global fashion capitals in 2014. this is proof of south Africa's growing influence on the rest of the world.
Opines that south African fashion can help people be free from social chains. the traditional bright colours and patterns are unique and different to the international inspirations.
Explains how south Africa's influence on fashion can be seen in the work of Spanish fashion designers, ines cuatrecasas and marc Oliver, who started their own fashion label, Mille collines.
Explains laduma ngxokolo, the head of South Africa's most original knitwear brand is inspired by the traditional Xhosa heritage's use of wool and mohair.
Explains that pales mokubung takes inspiration from her South African heritage and different fashions from history which she distorts into new styles. she gained international attention after being included in the Daimler art exhibition in berlin.
Explains that South Africa has a colourful range of people with different tastes. traditional colours, materials and patterns are popular because it makes us feel like it is something unique from our part of the world.
Opines that South Africa has become much more fashion aware and has hit the fashion world with a bang.
This explains that street style is very popular in South Africa. although fashion designers look at international and continental inspiration, they strive to put their own unique twist.
Explains that fashion designers are taking their African-inspired fashion with them. shweshwe material is popular in South Africa.
Argues that south African fashion uses America and Europe as inspiration, and corporate attire is seen most evidently in the business environment.
Argues that south Africa still looks to America and Europe for fashion inspiration. However, these brands won't be able to supply buyers with the newest trends as fast as South African brands. Narrates how an American business traveller, Garrett, states that south Africans are trying to be American.
This explains that clothing styles have changed over time for a variety of reasons, including environmental changes, but trade is the quickest cause of shifts.
Argues that south African fashion still looks to America and Europe for inspiration based on one American traveller's experience which was 5 years ago.
In conclusion, South Africa has its own unique style inspired by its country's heritage and landscapes.
Princess Caroline of Monaco wore an Olowu evening gown, designed by Nigerian-born Duro Olowu at the Bal de la Rose (Myroyalsblog, 2011). As many African styles and designers are doing their own thing and becoming popular, South Africa has also started their own sense of style.
South Africa has deep historical roots which influence our fashion. Fashion is how we express ourselves and is a symbol of our heritage. The South African fashion world is influenced by our history and I think in today's world that overpowers the old European and American fashion ideas. South Africa has received major support from governing bodies in terms of growing its own fashion and textile industries (Isaacs, 2016).
Cape Town and Johannesburg ranked 27th and 37th respectively as global fashion capitals in 2014 (Fin24, 2014). This is proof of South Africa's growing influence on the rest of the world. Our own fashion influence in our country is stronger than the European and American …show more content…
Most South Africans take pride in good and clean footwear and even people from the poorest backgrounds make a huge effort in dressing nicely when going to a meeting, be it for going to the bank, doctor or to meet their child's teacher (ExpatCapeTown.com, n.d.). This attire may seem like it