NATURAL WEDDING MAKEUP IDEAS FOR BLACK WOMEN
NATURAL WEDDING MAKEUP IDEAS FOR BLACK WOMEN
With summer being the ultimate wedding season, nailing the perfect NATURAL WEDDING MAKEUP is a must.
So, I created a detailed tutorial to show you how to achieve flawless and natural wedding guest makeup.
And what's the catch? There is no catch at all.
But you get a perk! I've created this makeup tutorial using only products from one brand: COVER GIRL.
If you've been following along on Instagram, you might have already seen a few looks and videos I shared rocking COVER GIRL products.
Today's makeup tutorial will show you how to achieve a dewy yet striking natural look that will withstand the summer heat.
read(BEAUTIFUL WEDDING MAKEUP FOR PRETTY BRIDES)
STEP 1: PRIME YOUR FACE 
As a general rule, you want to start off by priming your face.
A good primer provides the perfect canvas for your foundation.
I used the new COVER GIRL TruBlend Base Business Skin Primer.
This primer neutralizes the appearance of redness and helps correct uneven skin.
Simply apply a generous amount and massage it into the skin.
The application was smooth and weightless!
STEP 2: APPLY EYE PRODUCTS
With my entire face primed, the next thing I like to focus on is my eyes (eyebrows, eyelids, and lashes).
Addressing my eyes before applying the foundation makes it easier to clean mistakes and create deeper definitions.
I completed my eyes and foundation on half of my face to give you a clear comparison between natural makeup and no makeup.
I used the COVERGIRL eye pencil to draw and fill in my brows.
Following your true eyebrow pattern helps create natural-looking filled brows.
Next, I primed my lids with the COVERGIRL Lid Lock Up Eye Shadow Primer. Why do this?
Priming your lids greatly improves the intensity and longevity of your eyeshadow.
And provides a day-long crease-proof finish so your makeup does not look tacky.
STEP 3: FOUNDATION, CONTOUR & HIGHLIGHT
Once the eyes have been completed, it is time to polish up the look.
I used the COVERGIRL TruBlend Matte Made Foundation in shades D50, D60, and D70.
I used shade D70 to create a mild contour on my cheekbones and forehead.
The skin color match is so good that it is almost difficult to see the demarcation between the two halves of my face.
I gave my face some depth with the COVERGIRL Vitalist Go Glow Luminizing Lotion applied to the top of my cheekbones.
Then I set the foundation with the COVERGIRL TruBlend Minerals Loose Mineral Powder.
This was followed by a little dab of the COVERGIRL TruBlend Super Stunner Palette for a barely-there glow to my cheekbones, cupid's bow, tip of nose, and eyelids.
 HOW TO ACHIEVE THE NATURAL WEDDING MAKEUP WITH COVERGIRL:
Prime your face
Draw and fill in your brows. Apply primer, eyeshadow, and eyeliner.
Apply foundation, contour, highlight, and setting powder
Finish with lipstick, mascara, and setting mist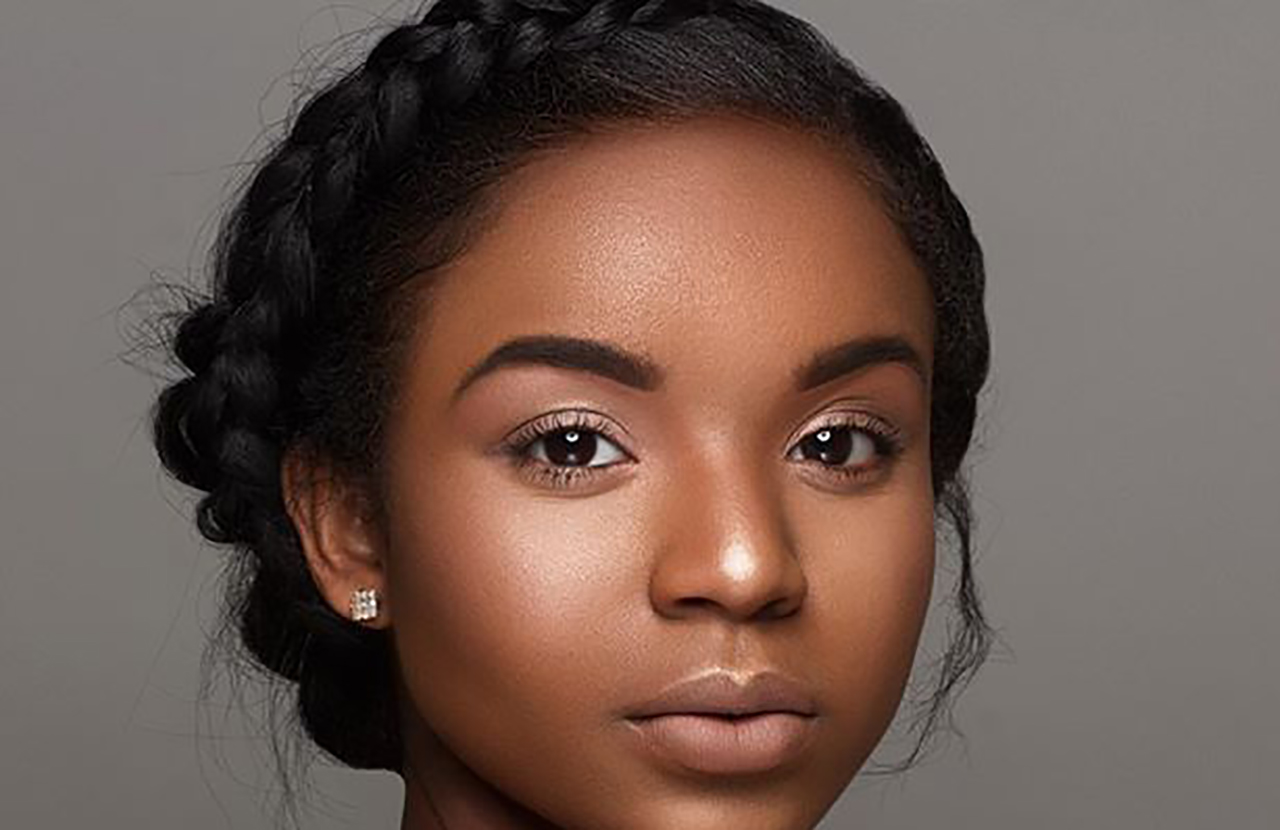 READ MORE WITHIN THE FOLLOWING LINK