Baby Blue Nail Designs for Ladies That You'll Love
Baby Blue Nail Designs for Ladies That You'll Love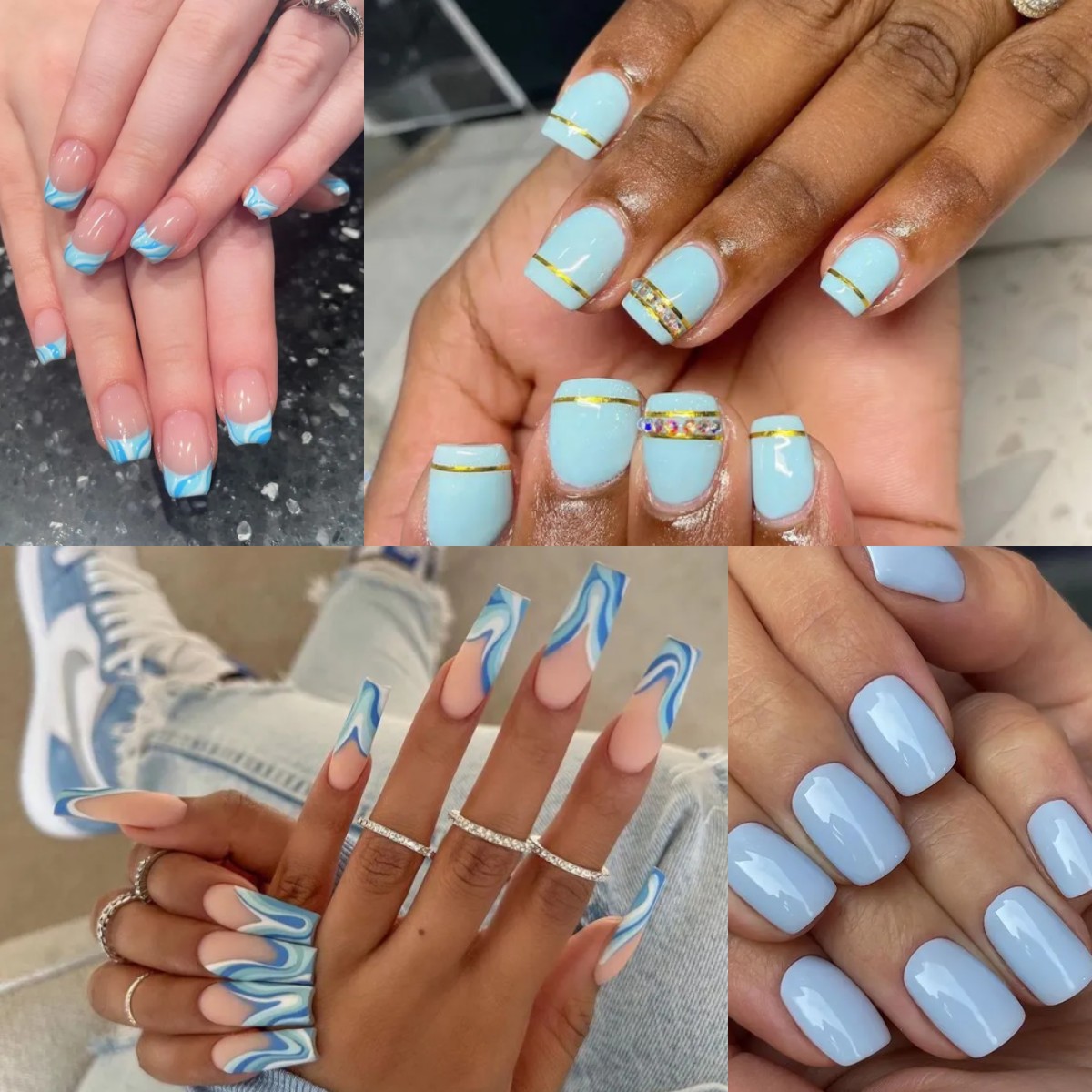 There's nothing quite like a baby blue nail design during springtime or summer. The soft look and light hue are beyond cute, with a lighthearted flair and tons of potential for versatility.
Baby blue lacquer has been paired with so many stunning shades lately, and you'll be amazed at some of the combinations. Naturally, white would be complementary, but how about bursts of orange and floral designs in red and yellow?
A baby blue mani is well worth it when you're going for a look that's toned down, elegant, and easy to pull off. If needs be, you can always amp up the look with cool accents and trendy designs.